Safety and the Therapeutic Setting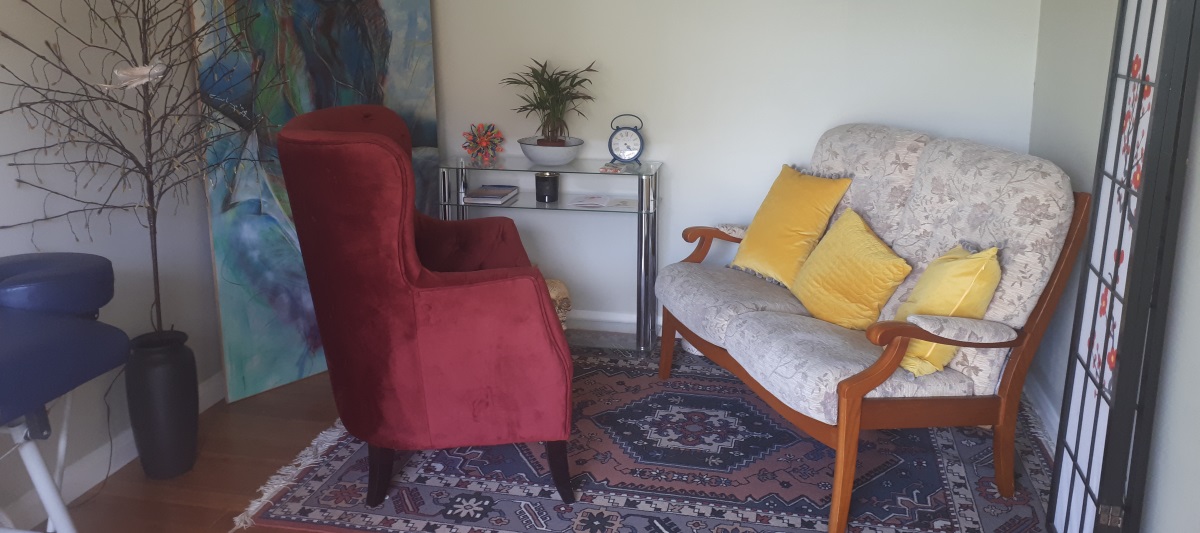 Safety is the foundation on which all Sexual Transformation occurs. Healing happens when we are present and in the body and it's my job to help you relax and feel safe.
Sessions are held in the tranquility and Safety of my Clinic in High Wycombe, Buckinghamshire.
I invite you to do whatever it is you need to do to feel relaxed.
Feel free to wear comfortable clothing and bring any layers to keep yourself feeling warm and wrapped, or any objects that make you feel more at home.
During the time of therapy, the clinic is your sanctuary. It will be a mobile phone / electronic device free zone during therapy time and we will not be interrupted.
You are welcome to bring a chaperone if that person is a resource for you and you feel you can express yourself completely in their presence.
Whatever you need to stay relaxed, please just ask. I love to support people in asking for what they need to feel safe.
We prioritise your safety, ease and privacy.
The Clinic sits as a separate building within a semi-natural environment. You're likely to hear birdsong, and the sounds of local children playing. You're likely to see Red Kites swooping overhead.
There is parking available onsite.
Your identity will not be disclosed to anyone.
The Clinic location will be disclosed after an initial phone conversation to assess suitability for the Sexual Health Assessment which pre-empts the start of any full treatment programme.