2019 Women's Sexual Expression Programme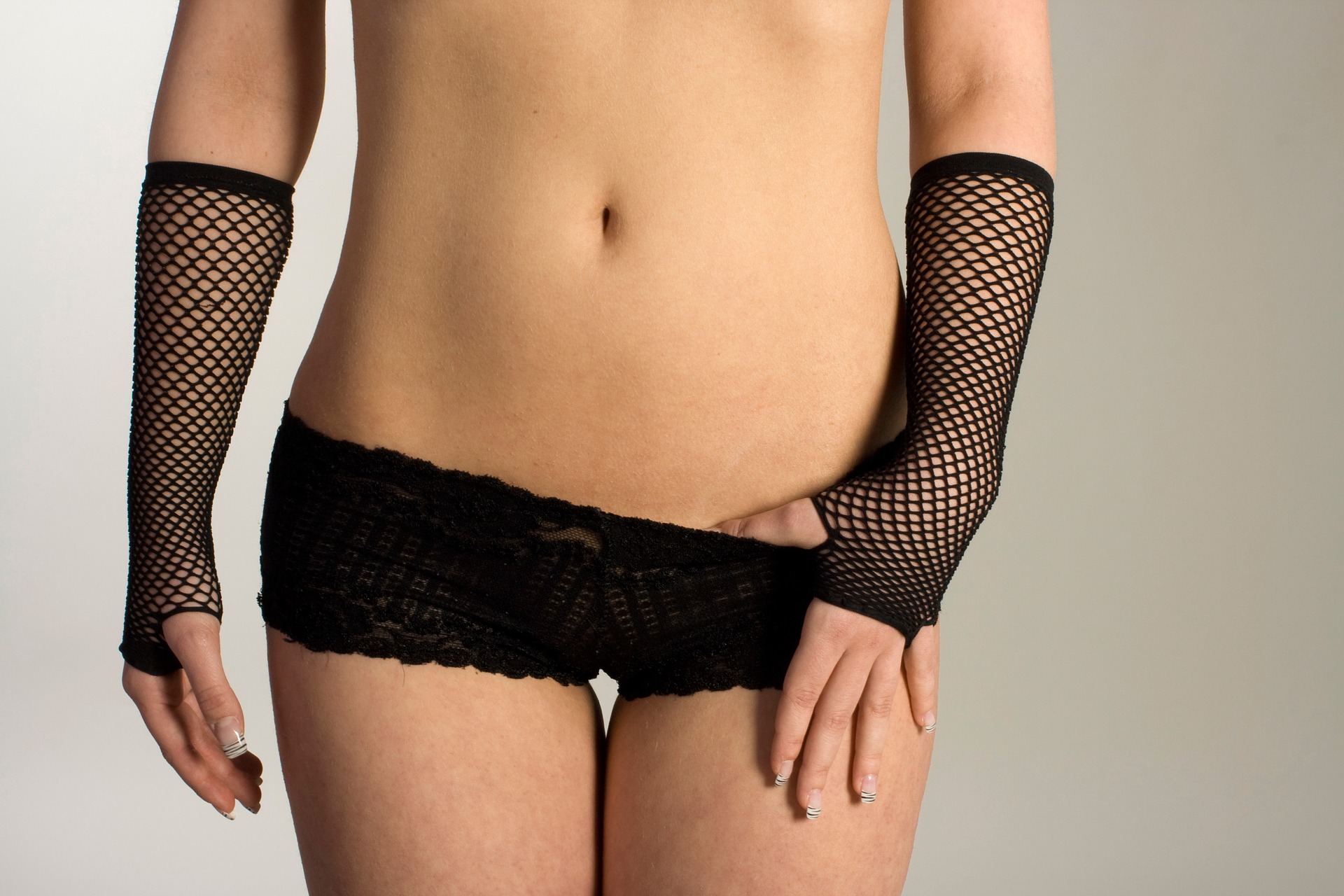 2019 (6 month) Women's Sexual Expression Programme
THIS YEARS PROGRAMME IS NOW CLOSED. TO BE INFORMED ABOUT GROUP PROGRAMME PLANS FOR 2020 PLEASE CONTACT ME DIRECTLY VIA EMAIL, JOIN MY MAILING LIST, OR GIVE ME A CALL. SPACES FOR 2020 WILL BE BY APPLICATION ONLY AND YOUR INTEREST IS WELCOMED AND WILL BE HELD TENDERLY.
Playful, sexual expression is a critical component of good mental and physical health.
Sadly western culture rarely cultivates a supportive environment for healthy sexual expression and development, especially for women.
Have your sexual experiences ever been physically or emotionally painful? Do you regularly feel disappointed or let down by sexual partners? That your unspoken needs and desires are dismissed? Or your pleasure neglected?
This 6 month program will support you to come back into loving connection with yourself in such a way that you can develop the tools to create the kind of sex you want, with the kind of people you want to be having sex with, when you body wants to have it.
Are you ready to identify and heal any limiting intimacy habits, take back ownership of your body and reclaim your right to healthy, heart-warming sex?
Led By: Emma Harper (Psychosexual Somatics® Therapist, Speaker, Teacher, Writer, Student of Shamanic Healing & Internal Family Systems)
Assisted by: Natalie Ford (Empowerment & Authenticity Facilitator, ISTA PT Graduate, Sexuality Empowerment Bodyworker, Shamanic Breathwork® Facilitator)
Location: Private Home, High Wycombe, Buckinghamshire, HP11 2UA. 45 min drive from London (Free local parking) or 23 min by train + 5 min by taxi from London Marylebone.
Course Approach: Journey over 6 months, in a circle of women, from understanding the basis of your trauma and nervous system regulation, through an exploration of healthy sexuality; what your body is calling for in sex and where your awareness, voice or fears are letting you down. Discover where your boundaries get crossed, patterns of self abandonment and what you can do to become the creator of safe, playful, loving and even healing sexual engagements.
Programme includes:
· 1 x Personal Sexual Assessment and Patterning Analysis (2 hour session: value £200) -in person or remote, to be taken by End June 2019
· 7 x One day group teaching, connection and experiential workshops (Includes access to cutting edge theory and practises from PsychoSexual Somatics® Therapy, developed and taught by world renowned Sexual Trauma therapists and teachers Mike Lousada and Louise Mazanti, authors of "Real Sex".)
· 6 x optional group video calls to support you between workshops plus 1 x group video call for post-course integration
· Buddy System for programme duration
· Personalised (Optional) Home practises
· 20% discount on individual Psychosexual Somatics® Therapy (PST) sessions for the course duration for those who want additional support and are resourced financially and emotionally for the additional intensity.
· Intimate group, maximum 10 women.
Runs: June to November 2019
Investment: Deposit of £150 secures your place
£710 Early Bird Price payment made by 16th May
£800 Late Spring Price payment made by 31st May
Regular Price £850, to be paid in full by 15th June
To apply: Contact Emma on This email address is being protected from spambots. You need JavaScript enabled to view it. or place your deposit to buy your ticket here
For a short (<4 min) video explaining more about the programme watch here
Who is it for?
This programme is for you if:
· You are serious about making changes in the quality of your sexual and intimate life.
· You suspect there is a deeper sexual satisfaction available to you and are ready to tap into this.
· You have a sexually adventurous nature that isn't fully expressed.
· You are competent and independent in your every day life, yet longing for deeper intimacy.
· You sexual experiences are sometimes thwarted by inner conflicts and fears or your capacity to communicate your needs.
· You've experienced partners to be dismissive or neglectful of your needs or to say or do things that were insensitive of your feelings.
· You don't always speak your truth and sometimes dismiss your needs or feelings as less important that other peoples.
· You've experienced objectification, sexual harassment, or unwanted attention or touch, felt angry, afraid or frozen and wish you had been able to better deal with the situation.
· You would flourish with a safe space to explore and have your sexual truth accepted.
· You want to attract or develop a relationship with a significant partner and give your body new imprints for how it is to be respected and adored.
· You are open and curious to learn about the impact of trauma on your sexual expression.
· You are looking to build resilience within yourself.
· You desire to grow and develop within a circle of women.
· You are curious and open to deep and profound change.
What is this programme all about?
This programme is designed to facilitate substantial change in your intimate life, and beyond that into your broader relational dynamics, in a way that is integrated and sustainable. The 7 one day workshops will provide both a cognitive and experiential framework to explore and understand your personal behaviour in a way that is tangible, digestible and can easily facilitate change where desired. It takes time for our nervous systems and bodies to open to aspects of ourselves that have been deeply repressed for a number of years and this can be challenging and fear-inducing when brought to light too quickly. This programme gently opens your awareness to where change is possible and supports you to step into it in a powerful and sustainable way.
This programme will hold you whilst you develop the self-awareness, self-regulation and self-care skills to handle the additional intensity of feeling and sensing that may arise in your body as you start to open more fully. This programme will support you to drop outdated protective behaviours, and to develop the capacity to verbalise your thoughts, feelings and desires to your partner in a way that puts you in the driving seat as the creator of your own sexual experiences.
What will I gain by attending this programme?
You will:
· Understand the complexity of the human psyche and its behaviour in relationship to sexual experience.
· Understand how trauma, both sexual and non sexual, shape your psyche and sexual responses.
· Develop a deeper understanding and acceptance of your own personal sexual concerns.
· Learn ways to navigate inner conflicts relating to your sexuality
· Identify ways in which you abandon yourself sexually and understand why.
· Rebuild trust in yourself and others.
· Develop deep compassion for yourself and your body.
· Become more proactive around your sexual experiences.
· Identify and begin to dissolve patterns in your sexual behaviour that may be harming you.
· Take control of your sexual health, quality of your sexual experiences and ownership of your body and pleasure.
· Improve capacity to speak your truth and state your needs and desires in sexual situations.
· Make bold steps to explore the truth of your authentic sexual self, without the influences of your conditioning, family, and relationships.
· Become your own agent of change for your personal journey with your sexuality.
· Experience yourself as a sexual woman in a healing circle of other sexual women.
· Notice and share the common underlying truths of how it is to be in a female body ,with other women who may appear entirely different to you in their personal sexual expression, their intimate challenges and their dreams for their sexual lives.
· Experience a sense of belonging to a group and simultaneously how it is to be accepted as your own separate sovereign being.
What are the benefits of this course structure?
By introducing material slowly across 6 months and allowing for digestion there is the time and space for you to integrate the changes you experience in your inner world into your outer sexual life. As a

n in-person programme this is designed to meet your needs for safety and connection whilst you delve into personal material that is vulnerable, sensitive and totally unique to you.

The group size is kept to a maximum of 10 women, consistent for the programme duration, with a full time assistant, to ensure you get the personal time and attention you need for anything sensitive that arises for you and t

here is space to check in every 2 to 3 weeks on Group Video call so issues, fears and desires can be addressed in real time between workshops

During workshops we will explore embodied exercises that support pattern breaking, whilst keep your brain fully on line with what's happening and maintaining a sense of stability for your psyche for when you leave the safety of the group and return to your home environment.

Opportunities for home explorations between sessions are designed and made available and designed for those who want to deepen the work or quicken the pace of change, with space to explore those aspects that most speak to you from each session
What influences this programme?
This programme is an integration of my knowledge acquired during studying for and practising as a Psychosexual Somatics® Therapy (PST), my ongoing studies in the fields of Shamanic Healing and Internal Family Systems (IFS) and my personal experiences in feminine embodiment lineage teachings and the world of sexual healing.
From my 6 years of personal sexual healing, and as the recipient of hands on (and off) sex coaching from sex coaches and other sexuality professionals, my passion now is to deliver a unique blend of teachings and experiences that honour sexual development with a deep respect and awareness for trauma and our unconscious aspects.
Women learn from being around each other, through energetic exchange and through simply being in the presence of other women. Our capacity to take in information through our bodies is far greater than through our minds. Our bodies are constantly learning from others energetically, and especially as we sit in the time-honoured shape of the circle, with other women, through the way we hold ourselves, the tone of our voices, use of language and body language, our heart fields, even our smells; our very essence. So i understand the importance of working face to face so my body can inform and transmit to your bodies and yours will also inform and transmit to me and to each of the women in the group.
I believe in the importance of your connection to the non-human world, the ancestral support that you have available, and in strengthening the connection to your guiding Self energy that will emerge and ground-in as the captain of your personal healing journey.
How does this differ from other women's groups and sexual empowerment programmes?
Psychosexual Somatics® Therapy (PST) is one of the only trauma-informed approaches to supporting people with challenges in their sexual experience or relationship to their sexuality. Although able to support women with sexual awakening and full orgasmic potential, PST primarily arose as a response to healing sexual trauma, and from there to supporting the reframing and resolution of a broad range of sexual concerns for men and women alike.
With PST in its infancy and continuing to develop to incorporate the newest findings in Neuroscience, Bodywork and Somatic trauma therapies as well as age-old truths from Taoism, Tantra and the Psychotherapeutic arts, there are only a handful of qualified practitioners worldwide, with very few offering teaching on underlying principles of trauma and healing and even fewer with experience of women's lineage practises and hands-on sex coaching. This programme is therefore a rare and unique offering to the world of women's sexual development today, and by association places you as a pioneer in the evolution of healthy and grounded female sexual consciousness.
Is this programme a replacement for Therapy?
This programme is not a substitute for hands on or off sexual therapy, psychotherapy, or for having loving, supportive and trauma-informed friends or partners. This is not a replacement forPsychosexual Somatics® Therapy (PST) or for the PST training programme. It is a programme to give you tools to dramatically shift your perspective on your own sexuality and sexual behaviour, in a way that can be integrated into your life and sustained after the programme. It is possible to opt-in for 1 to 1 therapy with me, or another PST qualified practioner alongside or after the programme, if you feel you are in need of an increased level of support or transformation to deal with a particular issue or trauma. Recommendations can be made for other programmes, teachers and professional support if this programme doesn't feel the right fit for you with your current life stage or intentions for your personal sexual or relational development. This programme is well suited to individuals with some experience of being a client of Psychotherapy or other therapeutic modalities, although that is not a pre-requiste for joining the programme.
Proposed Syllabus
Note: Syllabus may be subject to change throughout the programme subject to group requirements.
· Workshop 1: Understanding Sexuality and Trauma: Our multiple personalities and implications for our nervous system and sexual expression.
· Workshop2: Common Men's and Women's sexual and relational challenges and the anatomy of women's arousal and orgasm.
· Workshop 3: Boundaries and the Body: Understanding consent, personal power, symbiosis, narcissism and co-dependency.
· Workshop 4: Self Regulation: Developing personal awareness and the vocal capacity to manage interpersonal touch: approach, adjustments and coming apart.
· Workshop 5: Safer Sex: Communication and boundaries for positive sexual experiences.
· Workshop 6: Vulnerability and Desire: Knowing what you want, learning to manage the pace of your own evolution, make appropriate requests and take for your own pleasure.
· Workshop 7: Bringing it all together: Space for clarification, reflection and integration.
Please note: Although workshops will be structured and advanced warning given each month for the coming month, the programme itself is designed to be emergent, based on the needs of the group field and in support of a deeper feminine transformational essence wishing to express and emerge through our group's journey. You are not just a student on this programme, you are a vessel for an energetic rebalancing of masculine ("doing") and feminine ("being") energies in a culture that has become heavily out of balance in favour of the masculine ("goal oriented/work-driven"). Therefore, please allow for and anticipate a balance of structured and fluid approaches in the study group experience; both thinking and feeling, efforting and relaxing, separateness and togetherness, .
Payment
A non refundable deposit of £150 is payable upon booking to secure your place.
Full payments made by 16th May qualify for the Early Bird Price of £710.
Full payments made by 31st May qualify for the late Spring Price of £800.
Full payments made after 31st May qualify for the regular price of £850 and all payments must be paid in full by 15th June.
After 31st May all payments are non refundable.
Once full payment has been made, you are eligible to book in for your Personal Sexual Assessment and Patterning Analysis.
What do i need to be aware of when deciding if this is the right programme for me?
Here is a checklist of things to look for that might indicate this programme is not right for you at this time
It's not for you if:
· You want someone else do to all the work for you in your own evolution.
· You consider yourself a victim of male sexual predation and desire to stay in that mindset.
· You think the answers to your life's problems are going to come from outside yourself and want to give your power away to me or someone else.
· You already know everything about sex and intimacy and are completely happy and healthy in your relationships and should probably be teaching the programme.
· You do not currently have the money available to take this programme.
· You are not able to reach out to friends and family to support you during this programme.
· You are currently heavily medicated for a health issue, actively self-harming or self-medicating with alcohol or other intoxicating substances. (please enquire if unsure).
· You are currently undergoing treatment for or support with a diagnosed Psychiatric or mental health challenge.(please enquire if unsure).
· You are unable to get to High Wycombe for the 7 workshop days.
· You know at the start of the programme that you will miss more than 2 workshops, or miss both the first 2 workshops.
· You are anticipating or desiring sexual engagement with other group participants, other than a partner you undertake the programme with.
· You are not in a female body.
Please note, if you will be pregnant during the course of the programme it may limit your participation in certain exercises as a duty of care for your growing child.
Whatever brings you to this programme in your daily life, however curious or mundane, you are likely someone capable of bringing change to a culture of increasing female sexual objectification, over sexualisation and sexual shaming. Even by reading this webpage it is clear you are someone who takes sex seriously. Whether or not this programme is right for you at this time, thank you for your contribution to a world in need of balanced, empowered, sexually expressed women, with all the life-giving, nurturing qualities that you bring.
Will there be any sexual touch or sexual engagement on the programme?
No.
What should I expect if I apply?
Expect email or phone communication to understand your desire to take the programme and get clarity around any questions you might have.
On acceptance you'll be asked to pay your deposit online or via bank transfer.
2019 Workshop Dates:
Sundays 10.30am-5.30pm:
June 16th, July 7th, Aug 4th, Sept 8th, Oct 6th, Oct 27th, Nov 24th
2019 Group Video Calls/Circles
Tuesdays 6pm: (dates may be subject to change)
Jun 25th, July 16th, Aug 20th, Sept 17th, Oct 15th, Nov 5th, Dec 3rd
For any more questions about this programme or how suitable it is for you please contact me here.
To place your deposit for the programme buy your ticket here